Epsilon Nu Alumni Association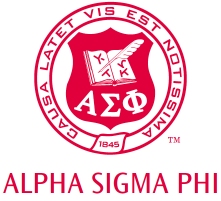 Welcome to the Alumni site for the Epsilon Nu chapter of
Alpha Sigma Phi
at Binghamton University.



Give Directly To ENAA



Donating directly to the Association via PayPal via dues or other donations gives the Association funds to subsidize events for alumni and make donations to the chapter for non-tax-deductable causes: things like a yearly composite, house amenities, or assisting with Greek God or other chapter events.


Other electronic payments may be possible...contact us for details.

You may also send paper checks made out to:
Epsilon Nu Alumni Association of Alpha Sigma Phi, Inc.


c/o Chris Cohen


304 Seventh Ave
Pelham, NY 10803-1813




Please Give to the Alumni Tenth Anniversary Fund!



As alumni of the chapter it's up to us to keep helping.
Honor our first decade by giving a gift to ensure our future.

Click the link below to donate to our chapter-specific fund....it's tax-deductible!









Fast Links:

Chapter/Alumni Calendar | Bylaws | Policies | undergraduate chapter | Annual Giving Fund Status 2009 | Alumni Address Book

Association Board of Directors 2012-2013:
President: John Tilden (term expires 2014)
Vice-President: Michael Laufer (term expires 2013)
Treasurer: Chris Cohen (term expires 2014)
Secretary: Jason Castaneda (term expires 2013)
Members-at-Large:

Adam Stein (term expires 2014)
Josh Goldsmith (term expires 2015)
3 more slots unfilled

Grand Chapter Advisor (Acting): Jesse Vogl (director term expires 2015)
Chapter President: Ben Roth (term expires January 2014)
Chapter Treasurer: Michael Johnson (term expires January 2014)
Chapter Alumni Director: Charles Heim (term expires January 2014)
Phi Theta Pledge Class Links
Visit the external website for the history of the Phi Theta colony (the chapter's first try, which did not charter).

Visit the external Online Phi Theta Pledge Class Photo Album
---
Contact if you have any questions or comments.

---
Page Last Updated
May 6
, 2013